The evolving online gambling market also impacted offline casinos severely. That said, several new and old land-based casinos started using technologies to stand firm in the rapidly changing market. Retail casino operators understand leveraging modern AI-powered systems is a foundation to entice the next generation of gamblers.
Here are some state-of-the-art innovations used in traditional casinos these days.
Immersive Gaming Experience
Not just online gambling sites but even retail casinos are shifting their focus toward immersive VR (Virtual Reality) gaming. This technology ensures that players will frequently return to physical casinos.
Area 15 in Las Vegas is the epitome of futuristic casinos with experiential retail, entertainment, and dining complexes. You'll have an immersive experience at this location, including simulation activities and interactive art exhibits.
According to Statista, the VR industry will grow by over USD 22 billion by 2025. It indicates the future is bright for the VR gaming sector.
Usually, younger gamers are at the forefront of VR gaming adoption. Thus, integrating VR-based elements into the traditional casino experience could be an appealing way to increase visitors.
Cashless Payment System
After Covid-19, cashless payment systems became crucial to operate businesses seamlessly while maintaining safety protocols. Hence, this new payment mode also become prominent in the gambling industry. Several offline casinos today allow gambling via digital wallets.
Malaysia-based Genting Berhad group-owned Resorts World Las Vegas was the first to introduce this new transaction system in the retail casino hub. You can add funds to its newly upgraded cashless digital wallet from anywhere. After reaching the venue, you can buy chips to gamble on any casino game after reaching the venue through this app. Besides, this contactless payment system allows players to wager directly on slot machines.
Facial Recognition
Facial recognition technology plays a crucial role in the smooth operation of casino venues. Industry experts believe incorporating facial recognition will ensure a more robust customer experience at casino resorts.
Security management and tracking potential malicious actors is a complex process in the sprawling casino. However, the facial recognition system fastens the identity verification process for staff and visitors while entering a casino club like Caesars Palace. With this technology, casino owners can quickly identify fraudulent activities while maintaining compliance with regulatory measures. For example, the system can detect banned patrons.
It also allows casinos to monitor gaming activities to ensure a fair and honest gambling experience. The ML-powered technology can assess if a player displays signs of cheating by running a series of pattern recognition algorithms. So now pit managers can handle fraud without interfering with guests.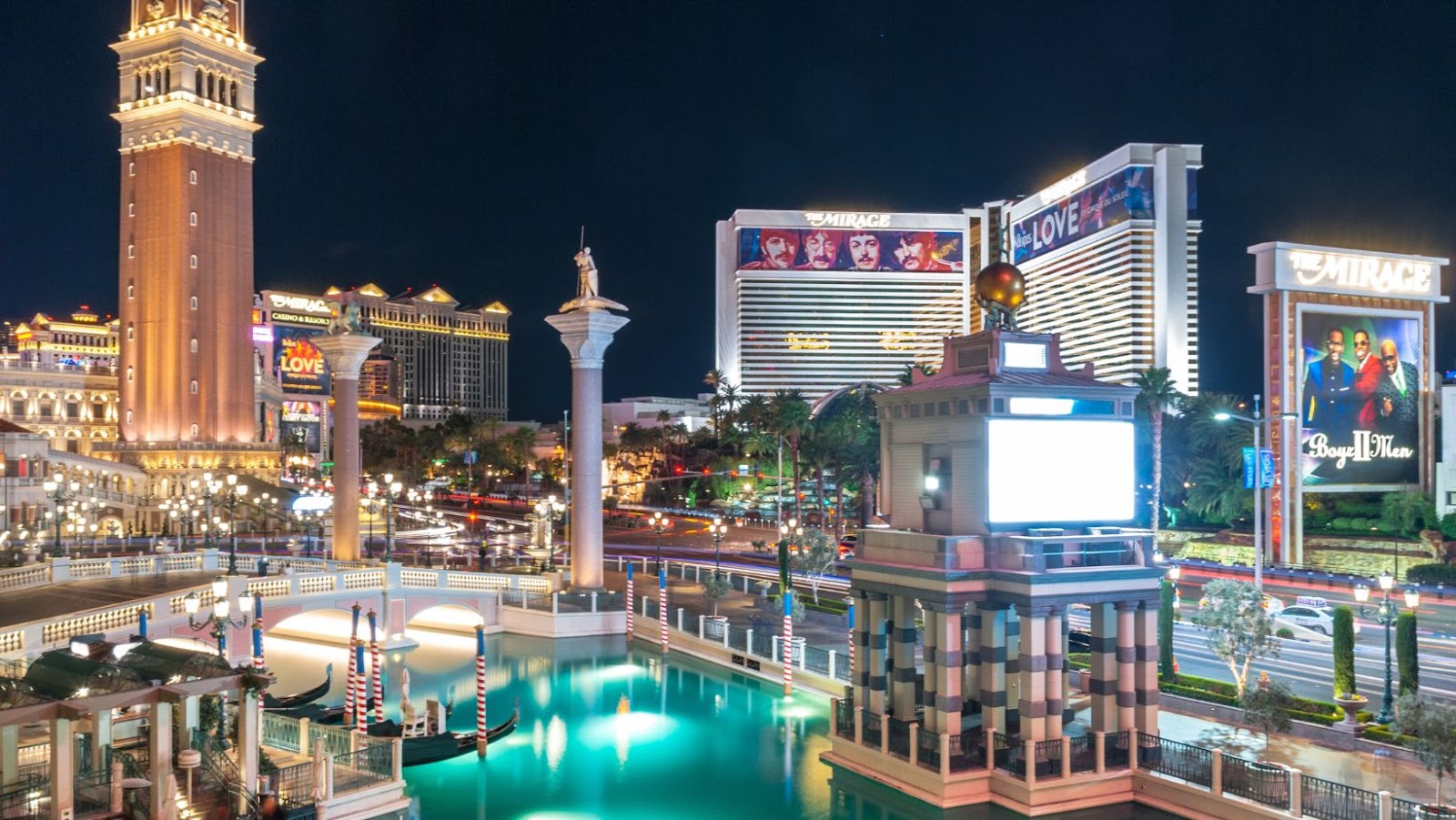 Besides, the facial recognition system collects data about every type of casino player. It enables casino operators to engage with gamblers more often by recommending exclusive deals, loyalty programs, and real money games for high rollers. If installed at slot machines, it can also automatically identify VIP players.
It doesn't end here. Facial recognition technology is even an ideal solution to promote responsible gambling. The system can analyze the playing patterns and behaviors to detect problem gamblers. With this data, casino operators can limit play time and bets for addicts.
Virtual Assistance
Some Las Vegas casino resorts provide support services to guests via virtual assistants. Instead of visiting the front desk, you can enquire about anything from the AI chatbot. The goal is to improve customer satisfaction across the spectrum through an automated help desk system.
Ivy is the most famous AI concierge available at various Caesars Entertainment resorts. From table reservations, housekeeping, pool timing to entertainment recommendations, it can answer all your queries via text message. Launched in 2016, Ivy makes visitors and staff's life easy by resolving queries with just a few taps on the phone. The use of chatbots will only grow with time in physical casinos.
Smart Resort Rooms
The use of technology is beyond virtual chat assistants in casino resorts. Many casinos, such as ARIA Resort & Casino and Wynn Las Vegas, recently renovated the standard rooms into smart rooms.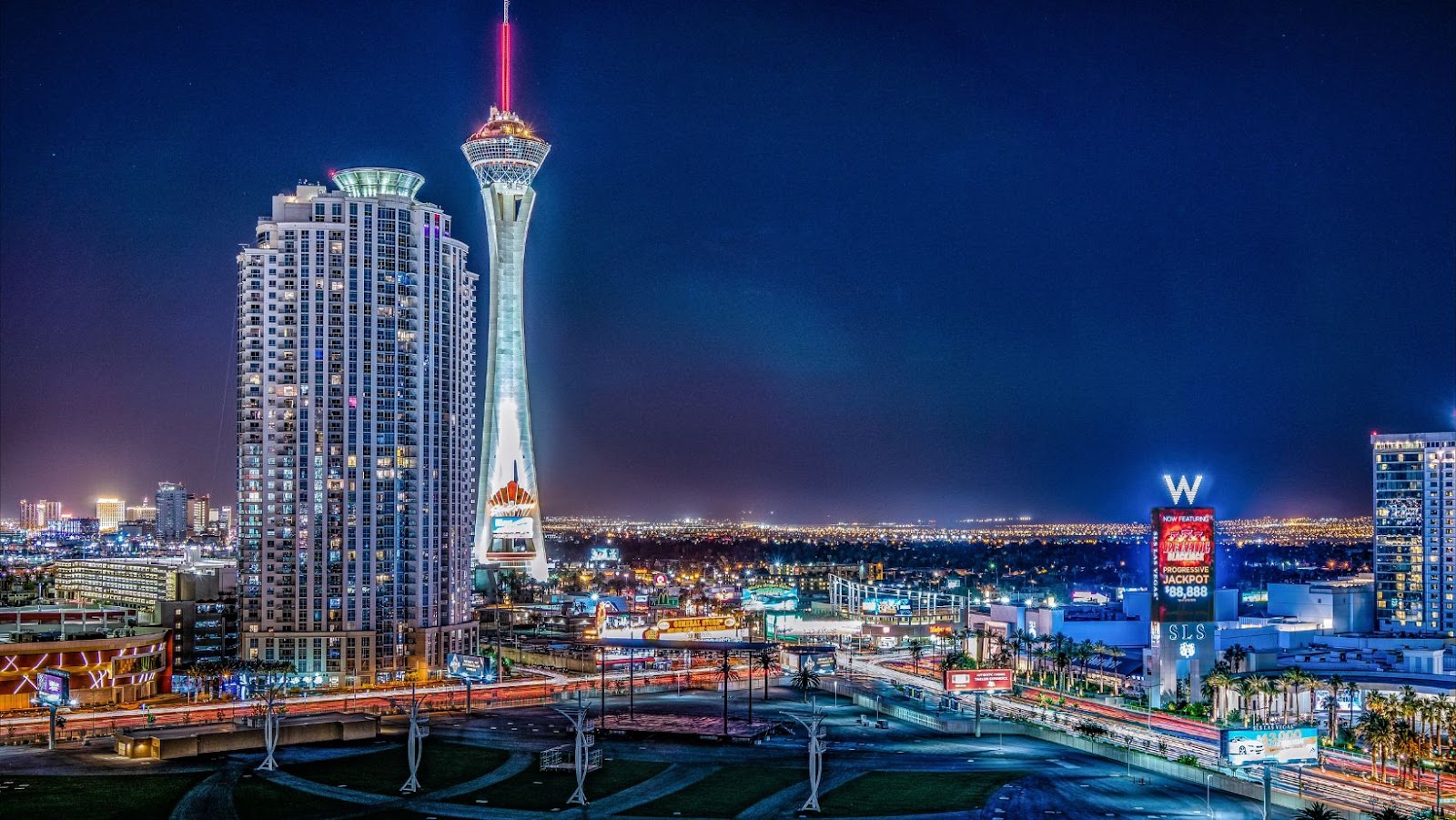 You can remotely personalize various room facilities using an automated control system, such as temperature conditions, lights, shades, wake-up call, wi-fi, and food ordering service. Frequent visitors can even save the room settings to use instantly during their next visit.
Further, the smart resorts offer mobile keys or facial recognition services to unlock hotel room doors seamlessly. IoT-enabled in-room technology can provide a more enjoyable guest experience, which ensures their return.
Crypto Gambling
Nowadays, casino resorts in Las Vegas Strips accept payments via cryptocurrencies. Visitors can book rooms and pay at on-site restaurants using digital currencies like Bitcoin, Bitcoin Cash, and Ethereum.
This latest technology is available in a few casino venues, such as The D Las Vegas, Golden Gate Hotel & Casino, and Resorts World Las Vegas. Since it's nascent, resorts accept payments via cryptocurrency only for non-gambling services.
FAQs
1. How Has Gambling Changed in Las Vegas?
The pandemic and the advent of digital casinos massively impacted the gambling scenario in traditional Las Vegas casino venues. Today, physical casino owners actively use the latest technologies to attract gamblers and improve profit margins.
2. What is The New High-tech Casino in Vegas?
Resorts World Las Vegas at Las Vegas Strip is famous for providing a futuristic gaming experience. Launched in 2021, this casino club boasts various cutting-edge technologies, such as digital wallets, biometric authentication, and crypto payments.
3. How do Casinos Attract Gamblers?
Land-based casino resorts use innovative systems to retain existing players and attract Gen-Xers. Besides, they offer various amenities, such as complimentary buffets, VIP programs, and bonus deals. Some gambling venues also host art exhibits and exclusive gaming tournaments to keep the players hooked.
Final Thoughts
From Thomas Hull's first hotel resort in 1941 and Bugsy Siegel's vibrant casino in 1946 to immersive Area 15, the Las Vegas Strip came a long way. As the adage goes – change is the only constant. Adapt! It's the key not only to survive but also to thrive in the digitally-advanced gambling industry. With technology in place, a retail casino can entice new-age gamblers by providing its old-world charm and digital experience alike.